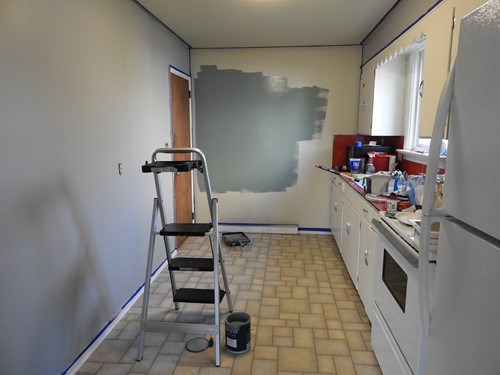 4 Improvements That Increase the Value of Your Home
Home improvement projects add useability, beauty and convenience to your house, and those characteristics make the house more desirable to potential buyers. If you're considering a home improvement project, here are four that will increase the value of your home.
1. An Addition Increases Square Footage
One of the most impactful home improvements you can make is putting on an addition. Whether a family room, bedroom or home office, an addition adds useable square footage to your house -- and extra space is something that every prospective homebuyer can appreciate.
While not a perfect measure because value varies with the type of room, you can roughly estimate how much value an addition would have by multiplying the average sale price per square foot in your neighborhood by how many square feet an addition is.
2. A Finished Basement Increases Useable Space
A cheaper alternative to installing an addition, finishing a basement is relatively easy and likewise increases useable space.
Exactly what constitutes a finished basement can vary. You might simply want some shelves, carpeting and a few games, or you may want a full in-law apartment that's complete with a bathroom and kitchenette. However you finish your home's basement, though, the project will add value because anything is more useful than undeveloped storage space.
3. A Complete Kitchen Remodel
If you're tired of cooking in an outdated kitchen, remodeling your kitchen will improve your day-to-day experience and let you recoup some of your investment. You probably won't get the full cost of a kitchen remodel back when you sell your home, but you can regain most of the improvement's cost if you're wise in the changes that you make. Additionally, a remodeled kitchen can help sell your house faster if you're in a slow real estate market.
4. A Master Bathroom Remodel
A house's master bathroom is usually one of the three main rooms that potential homebuyers look at (with the kitchen and master bedroom being the other two). Thus, a master bathroom remodel is an improvement project that many will appreciate and be willing to pay for.
When you remodel a master bathroom, consider what high-end aesthetics and luxury features would add the most perceived value from someone else's perspective. Then, pick the ones you think will have the biggest benefit and that you personally like.
Ask a Real Estate Agent
For help deciding how to approach any of these home improvement projects, get in touch with one of our real estate agents. We're professionals who every day see what attracts prospective homebuyers, and we'd be glad to help you design an improvement that will add true value to your home.